The KOUTALIDIS – RAGOUSIS & CO L.P. Construction Company is active in the building sector since 1979.
With the know-how, experience, reliability and new technologies we use, we take on the feasibility study, the erection and completion of new buildings, as well as the study, renovation or repair of existing buildings.
We design with you the home that matches your requirements, your needs and your taste, with the most efficient materials.

We can help you breathe new life into existing rooms and utilise unused spaces.

We revamp the appearance of your building using high standard materials while at the same time increasing your safety.
Take a look at some of the projects we have completed for our customers.
Our professional services include a cost estimate, design, purchase of materials and construction/installation.
We provide professional construction and renovation services with emphasis on the satisfaction of the client.
Our work is carried out by fully qualified staff with the highest professional standards.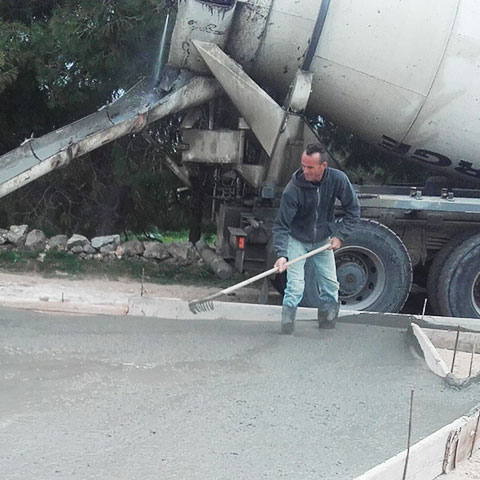 37 + YEARS OF EXPERIENCE

We combine quality construction, high level of knowledge and low prices to provide you with services you will not find in our competitors.

TOP MATERIALS

There is an endless choice of materials for your project. Combining your preferences and our experience we choose the best ones for your project at the best possible price!

HIGH STANDARDS

Our work includes regular contact with you and a series of carefully designed steps and focuses on a programme we insist upon.
Founded in 1979 by Andreas Koutalidis, our company has established itself as one of the best manufacturers, specializing in the design and reconstruction and renovation of buildings.
Our reliability, the successful studies we carry out and our punctuality in the erection and completion of our customers' homes, wins their trust.